Foça Film Days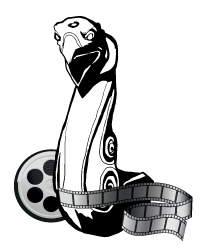 The 5th Foça International Archaeology and Cultural Heritage Documentary Film Days will take place in October 2022. We'll be accepting submissions starting in February. Stay tuned!
4th Foça International Archaeology and Cultural Heritage Documentary Film Days
We'd like to thank the following sponsors for providing us with all manner of support: Foça Municipality, Izmir Metropolitan Municipality, the U.S. Embassy, the Izmir Film and Television Producers Association, the Italian Cultural Centre, the French Cultural Centre, the Finnish Embassy, the Izmir Film Office, İZDENİZ and Bellota Films. Special thanks go to the Italian Consul in Izmir Valeria Giorgio, Gözde Doğan of the U.S. Embassy in Ankara, Jose Maria Queiros and Dilek Kurt of the French Cultural Centre in Izmir, and Foça Municipality Mayor Fatih Gürbüz and Deputy Mayor Göksel Acar for being with us in Foça for the opening of Foça Film Days, and to Minister-Counselor for Public Affairs Robert Hilton of the U.S. Embassy in Ankara and Salvatore Schirmo, director of the Italian Cultural Centre in Istanbul, for joining us "virtually". Foça Film Days 2021 was made even more special by the presence of documentary filmmakers Bayram Küçük, Begüm Aksoy, Dilde Mahalli, Doğan Aydoğan, Efe Can Aktaşlı, Emre İşbilir, Furkan Alperen Demir, Hande Yelke, Mehtap Şamiloğlu, Orhan Tekeoğlu, Özgür Yasak, Pelin Esmer and Ülkü Sönmez and the countless directors from different countries who connected with us and our audience via the Internet.
We would also like to thank Assoc. Prof. Nurdan Tumbek Tekeoğlu and documentarist Hande Zerkin for their workshops; archaeologists Ertan Aksoy, Özden Sarı and Mehmet Yiğit Toyga for leading our audience members on tours of Ancient Phokaia; Alican Epözdemir of the İzmir Foundation and archaeologist Prof. Dr. Murat Fırat of Isparta University for their presentations on "Preserving the Local"; and Derya Çakırefe for her beautiful dance performance on our opening night. Last but not least, we'd like to thank Oğuzhan Çakırefe, Director of Cultural Activities, and all the staff at the Foça Municipality's Reha Midilli Cultural Centre (especially Tolga Akkaya, who was with us both day and night) and the entire crew at the Marsilya Meyhanesi for their friendship and support during Foça Film Days.
About Foça Film Days
Now in its fifth year, Foça Film Days was established by a group of Foça residents interested in promoting heritage conservation, encouraging its documentation and dissemination through film, and strengthening inter-cultural understanding and appreciation for diversity.