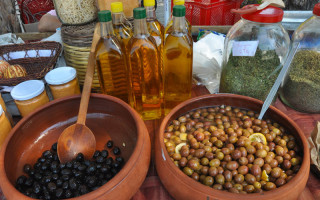 Farming as Cultural Heritage
Saturday, 19 October 2019
"Farmer: A person who makes a living by working the land." Back when the Turkish Republic was founded, it was said that "the peasant is the lord of the nation." Cooperatives were founded for the advancement of the peasant, and farm policy protected farmers and made sure they received their due. Today, the farming sector is held hostage to a global system of neoliberalism, and farmers are the losers. Dependent upon pesticides and proprietary seeds, they are unable to meet their expenses or pay off their loans. Small family farms are the ones who are most deeply hurt by this situation. To us, they represent a "cultural heritage" that is on the point of disappearing. This knowledge forms the starting point for our film workshop focusing on the small family farmers of Foça's Earth Market. We'll be their voices, as we make a short promotional film together with Nilgün Yanık, a documentary film producer and one-time reporter and televsion content producer for the white-color corporate world, and director Ramazan Emiroğlu. Before the actual shooting, Nilgün and Ramazan will give us practical advice on preparations (research, consultations with experts), interviewing (developing questionnaires, making sure your subjects appear natural on camera and that you get the information you want from them), capturing the visual details needed to convey meaning, and successful editing.
Born in Istanbul in 1972, director Ramazan Emiroğlu built a career as an art director and film editor in the area of media communications. In addition to directing documentary films, Emiroğlu has created music videos, television commercials and public-relations materials as a freelancer and for various companies, including the well-known ad agency and production company, İMAJ. He has also taught editing at Galatasaray University. Emiroğlu is especially interested in shooting cultural films that explore the relationship human beings have with nature. In 2013, Emiroğlu moved to Izmir. He is married to Nilgun Yanık.
Producer Nilgun Yanık Emiroğlu was born in Izmir in 1977 and graduated from the Marmara University Faculty of Communication's Department of Journalism. While still a student, she began her career as an assistant in the publicity department of Turkey's first all-news television station, NTV. She spent 15 years in the corporate world of Doğuş Publications Group, including several years as director of publicity for the television stations NTV and STAR, where she gained experience in the area of promotional filmmaking. Nilgün Yanık Emiroğlu is interested in rural life, and she enjoys telling stories about people, culture, and the countryside.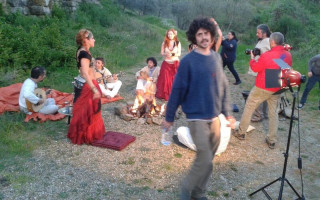 Strategies for Narrating Cultural Heritage
Gaetano Maria Mastrocinque
How can we use film to tell the story of cultural heritage? This workshop will present many forms that can be used to structure a documentary in order to tell a story about culture heritage and related fields of preservation, such as archaeology and restoration, in a way that will fascinate the public. How can filmmakers be sure that they are using the right techniques to engage the public? What is the role of the scientist in the creative process? What are the most important parts of the story that require telling? And what are the best tools to use to tell the story with?
Gaetano Maria Mastrocinque is an Italian film director (b. Arezzo, Italy, 1990) whose work includes video art and fiction as well as documentary films. After graduating from the University of Florence with a degree in Sociology and Social Politics, Mastrocinque obtained a second degree in Film Direction from the Civica Scuola di Cinema "Luchino Visconti" in Milan. With his 2016 experimental video-art piece "Clay", Mastrocinque participated in numerous international exhibitions in countries including Canada, Argentina, Brazil, Greece, Germany, Ireland, Italy, Portugal and Spain. The 2017 short film "Fire of Men", which he produced as well as directed, won various awards in Italy and was listed among the 18 finalists for the "Young Italian Authors" prize at the 74th Venice International Film Festival. During 2017 and 2018, Mastrocinque was involved in directing two short documentaries: "Awakening", a collaborative production between the Politecnico di Milano and the Milan Modern Art Gallery, and "The Plight of Arezzo", in which the director turned his attention to the history of the town in which he was born. Mastrocinque is currently working on a new documentary titled "King of the Indies", a feature-length film about an ancient knightly tournament.