Foça Film Days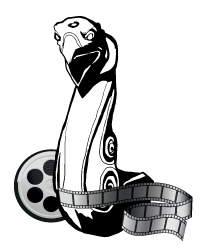 We are proud to announce that Foça Film Days has been awarded the EFFE label by the European Festivals Association. The EFFE label is Europe's quality stamp for remarkable arts festivals. Foça Film Days received the EFFE label for 2019-2021 in recognition of its engagement in the field of the arts, community involvement and international openness.
3rd Foça International Archaeology and Cultural Heritage Film Days
About Foça Film Days
Now in its third year, Foça International Archaeology and Cultural Heritage Documentary Film Days showcases archaeology and cultural heritage not only from Foça, but from throughout Turkey and around the world. This year's Foça Film Days Program is organized around the central theme "Leading Ladies: The Legacy of Puduhepa." The theme was inspired by three of the leading ladies in Anatolian history: Puduhepa, the Hittite queen who signed the 13th-century B.C. Kadesh Agreement between the Hittite's and the Egyptians, which was the world's first peace treaty; Kybele, the Anatolian mother goddess, whose shrines were an early feature of Foça's cultural landscape; and Athena, the ancient Greek goddess of wisdom, to whom Phokaia's largest temple was dedicated. In making their selections, the organizers aimed to focus on women's experiences and to highlight the unique contributions made by pioneering women in all cultural spheres, including documentary film.