Foça Film Days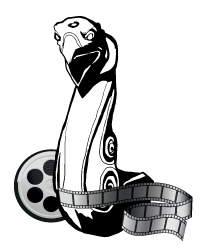 Submissions are now open for the 4th Foça International Archaeology and Cultural Heritage Documentary Film Days. The theme for 2021 is: "But is it Local? Local Culture and World Heritage". Categories include "Documentary Film", "Student Documentary Film" and "Documentary Photography". Closing Date for Submissions: April 30
Interesting in participating in a documentary film workshop?
Applications are now being accepted to participate in Foça Film Days' documentary video production workshop, which will take place between May-July 2021. The workshop, which is being conducted with the support of the Foça Municipality, will include 24 hours of instruction provided by members of the Izmir Film and Television Producers' Association (IFTYD). Afterwards, workshop participants will split into teams and produce short documentary films on Foça's cultural heritage, history, and similar subjects. During the production process they will receive support from IFTYD and Foça Film Days project team members. The films will be completed by July, and they will be screened at the Foça International Archeology and Cultural Heritage film days. Additionally, three films will be selected to be shown at the AegeanDocs festival in Greece and AEI festival in Cyprus as part of the "Three Festival Cultural Exchange in the Southeastern Mediterranean," and they'll also get the chance to win a €200 cash prize.
4th Foça International Archaeology and Cultural Heritage Documentary Film Days
About Foça Film Days
Now in its fourth year, Foça Film Days was established by a group of Foça residents interested in promoting heritage conservation, encouraging its documentation and dissemination through film, and strengthening inter-cultural understanding and appreciation for diversity. In recognition of its engagement in the field of the arts, community involvement and international openness, Foça Film Days received the European Festivals Association's EFFE label for quality cultural events for 2019-2021.